Thursday, October 22, 2015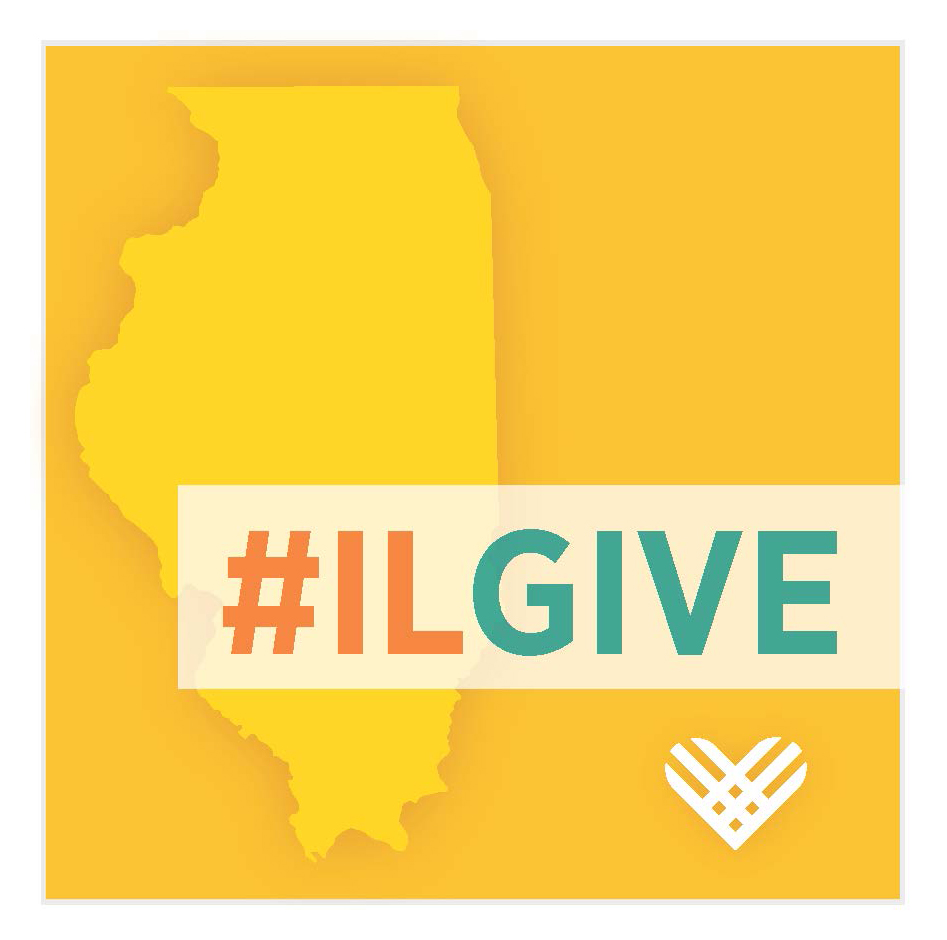 #ILGive for Giving Tuesday is Tues., Dec. 1, and marks our second statewide effort to raise millions of dollars for Illinois nonprofits and other social impact organizations.
With the launch of #ILGive in 2014, we mobilized more than 600 organizations to attract  over 5,000 new donors from across the state who came together and celebrated, generating nearly $4 million in gin contributions.
This year, as of October 29, #ILGive has already mobilized over 250 charitable organizations across Illinois to celebrate the importance of nonprofits and promote individual  philanthropy — and raise a total of $6 million.
Why should an organization participate in ILGive? In this time of uncertainty in Illinois, bringing in recurring and new donors is vital for  an organization's sustainability. And this year, our campaign team has made it even easier with a new website, tools, webinars, and strategic partnerships to help participating organization maximize their results.
Five Reasons to Join #ILGive for Giving Tuesday:
According to Network for Good's report on 2013 vs. 2014 giving, overall giving increased last year by 3%, and online giving jumped by 9%.  No matter if your donors are Boomers, Gen Xers, or those elusive Millennials, more than half of them do their giving online.
The myth that a Giving Tuesday campaign will interfere with your year-end giving is exactly that -– a myth.  Last year, the average #ILGive online donation was $166. Nationally, the average Giving Tuesday donation was $142 -– while the average charitable gift during the rest of the year  was $104. And, still, the last three days of December were the most successful days of fundraising in the whole month for virtually every participant! #ILGive will help strengthen your crucial year-end fundraising, growing your bottom line results as part of your overall  strategy.
#ILGive is literally a campaign in a box. What's inside:  weekly campaign emails with tips and strategies; #ILGive resources that help you build a great campaign; sample language; infographics; discounts with strategic partners; new webinars with experts.
We are all in this together. Over 250 social impact organizations, donors, and funders have already signed up for ILGive! And, other Giving Tuesday campaigns have shown that donors are more excited to give when they see you're a part of something bigger!
It's never too late to join #ILGive for Giving Tuesday! Visit ILGive.com, join the Campaign, download our toolkit and tipsheets, rally your team, set a goal, and get started talking about why you matter. It works!
You can also download and share this infographic.
Join the movement and visit www.ILGive.com to learn more about how you can make a difference. Contact us with questions about the campaign!
-- Delia Coleman, Director, Strategic Initiatives, dcoleman@donorsforum.org; and Marlee Honcoop, Associate Manager, Member Engagement, mhoncoop@donorsforum.org