Forefront, the Illinois state membership association of philanthropy, nonprofits, advisors, social enterprises, and other organizations that works to build a vibrant social impact sector for all the people of Illinois, has named three new Vice Presidents.
"I am thrilled to welcome these sector leaders to Forefront's senior staff team," said Eric Weinheimer, Forefront's President and CEO. "Each brings a great deal of passion, experience, and talent to our organization and will play a vital role in our mission to build a vibrant social impact sector for all the people in Illinois."
Delia Coleman has been promoted to Vice President of Strategy and Policy from Director of Strategic Initiatives. In her new role, she will guide and direct the organizations' Strategic Initiatives, as well as educate policymakers on key issues impacting grantmakers and social impact organizations. Delia has been with Forefront since 2010. Previously, she was Government Relations Officer at YWCA Metropolitan Chicago. She has been a Board Member of Chicago Lights and an Advocacy Council member of Women Employed. She is currently Board Co-Chair of the Chicago Abortion Fund. In the corporate sector, she has worked at Gagen MacDonald (formerly Matha MacDonald), Starpoint Solutions, and Deloitte Consulting. Delia earned a BA in English Literature from UCLA, an MA in English Literature from the University of Michigan.
Dawn Melchiorre is the new Vice President of Member Engagement. Dawn will serve as the primary liaison to Forefront Members and will oversee the educational, networking, and partnership services offered to Members. Dawn comes from the Greater Chicago Food Depository, where she was Senior Director of Programs. Positions previous to that include Vice President of Clara's, Director of Program Partnerships at the Greater Chicago Food Depository, and Policy Outreach Director for Voices for Illinois Children. Dawn has also served on several nonprofit boards. Dawn earned a BA in Political Science and Communications from Loyola University of Chicago, an MS in Public Service and Public Policy from DePaul University, and an MBA in Nonprofit, Public, and Organizational Management from Concordia University.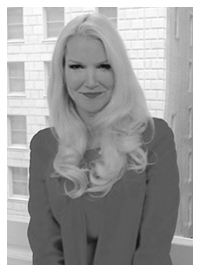 Becca Stimson is the new Vice President of Development and Communications. Becca will lead revenue development and planning and implementation of Forefront's strategic fundraising and communications plans. She has worked in the philanthropic sector for 34 years, serving as fundraiser for major medical and educational institutions as well as Executive Director of several family foundations. Becca served as a Vice President at Northwestern Memorial Foundation and at National Lewis University; and as Executive Director of The Arie and Ida Crown Memorial and of the Wrigley Family Foundation. She is recognized nationally for her work in managing and leading multi-million dollar comprehensive campaigns and for helping establish mission-aligned family foundations. Becca has won several awards, including AFP-Chicago's Grantmaker of the Year and National Excellence in Campaign Management.
-- Marilou Jones, Director of Communications