"Our experiment could have resulted in massive failure. We were able to use our philanthropic dollars to create something that would not remain aid dependent, but would indeed be a scalable, replicable, sustainable program and at the same time have huge social implications for education on a global scale." 
- Irene Pritzker, President, IDP Foundation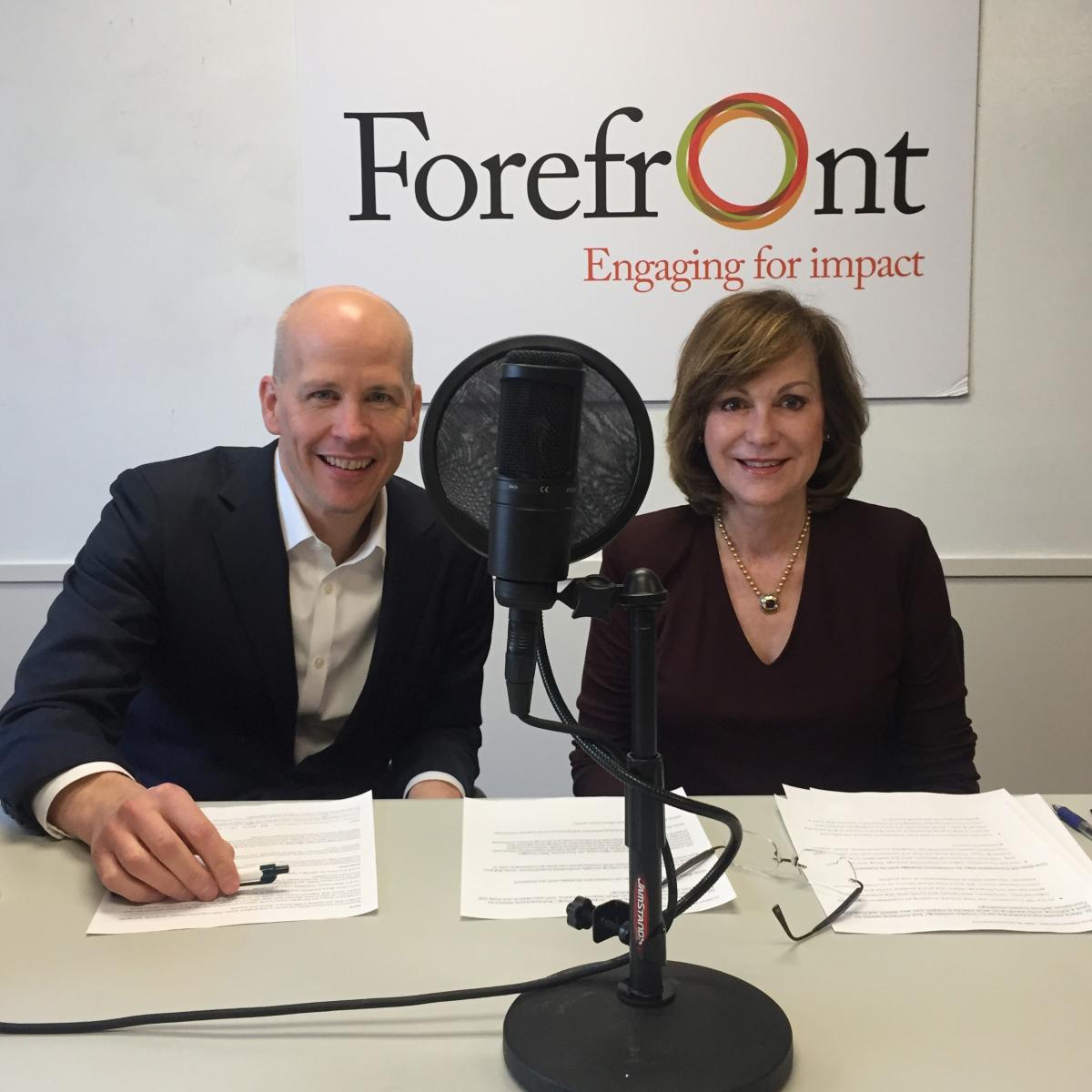 In this episode of Forefront radio, we talk with Irene Pritzker, founding member and President of the IDP Foundation, an early leader in the impact investing space, and a member of Forefront's Social Innovation Roundtable. We discuss what the term 'impact investing' really means, its relationship to philanthropy, the IDP Foundation's investment strategy and its Rising Schools program. 
How to Listen to Forefront Radio
>> Click here or press play below to stream this episode on Soundcloud.
>> Click here on your mobile device to listen to Forefront Radio on iTunes. You can subscribe and have the latest episode download automatically to your device.
We welcome your feedback on this podcast and Forefront Radio. If you have an idea for an upcoming podcast or would like to get involved, email me at kmurphy@myforefront.org.
Thanks for listening!
— Kathleen Murphy, Director, Communications