Tuesday, November 22, 2016
"Everyone needs reassurance. Especially in times like this. The Shop With a Cop event is about love. It's about coming together, whether it's in amazing or challenging times, to support and love one another. There are ramifications beyond this one day; it's transformational." - Israel Idonije
Editor's note: Israel Idonije Foundation is participating in #ILGive along with 850 other Illinois nonprofits on November 29! Invest in your community by visiting ILGive.com.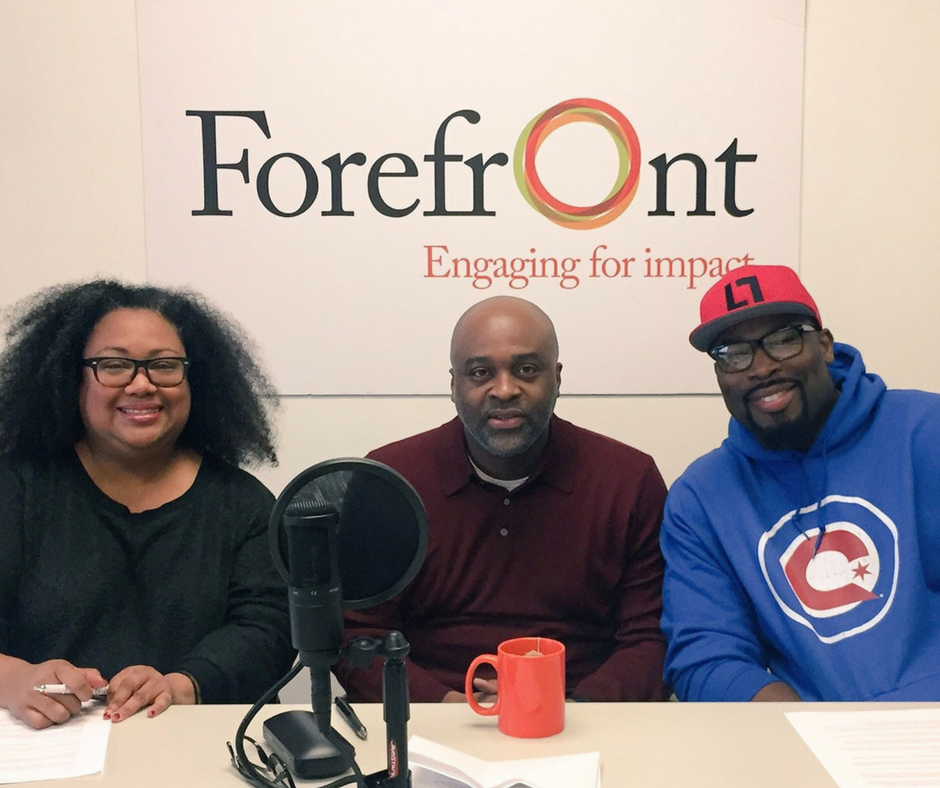 In this episode of Forefront radio, we'll talk with Israel Idonije, former Chicago Bears defensive end, and founder of the Israel Idonije Foundation, about their Shop with a Cop program. Israel is joined, today, by Sargent Samuel Dickerson with the Chicago Police Department, who is participating in the Shop with a Cop program. On December 15, Team IIF will host youth from community organizations serving homeless or at-risk youth to participate in a day of bowling, pizza and a shopping spree with Chicago Police Officers from their neighborhood. Youth are given a gift card to purchase gifts for their family and themselves and are paired with an officer who promotes dialogue on social and emotional skills. Support Israel Idonije Foundation's Shop with a Cop event by visiting ILGive.com on November 29!
HOW TO LISTEN TO FOREFRONT RADIO
>> Click here or press play below to stream this episode on Soundcloud.
>> Download the Podcasts app on iTunes to listen on your mobile device. You can subscribe (search for Forefront Radio) and have the latest episode download automatically to your device.
We welcome your feedback on this podcast and Forefront Radio. If you have an idea for an upcoming podcast or would like to get involved, email kmurphy@myforefront.org.
Thanks for listening!
— Kathleen Murphy, Director, Communications