Thursday, February 6, 2014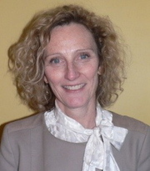 I think we can all agree that it's an interesting time to be a public health funder. We work within an expansive, challenging, and barrier ridden environment -- one which requires us to keep a watchful eye on current successes, new opportunities, and future possibilities.
Here in the metro-Chicago area we are fortunate to have colleagues that work together within philanthropy and across disciplines and silos, helping to ensure that our grantmaking is impactful and progressive.  Not all other regions are as fortunate, though, and consequently there are public health agencies, and indeed, public health leaders that are simply not aware of the scope and reach of the public health funding community.
In an effort to facilitate communication and increase our ability to be more transparent and effective, several Illinois public health trained program officers* began working within the American Public Health Association (APHA). Our goal was to encourage APHA to acknowledge and grow its public health philanthropy community while providing funders with opportunities to network, increase collaboration and share best practices.  So far we've achieved some rather significant successes: we have received support from the association's development manager (naturally!) and Georges Benjamin, MD, APHA Executive Director. We've twice surveyed APHA members who identified as a donor or funder, and last November APHA sponsored a special session for funders at its annual meeting.
Looking forward, we are planning several sessions for funders at the 2014 APHA annual meeting in New Orleans and a call for abstracts should be released in the next few weeks.
In the meantime, APHA has focused on enhancing communications between public health funders and practitioners by initiating a public health philanthropy Q&A series to be published on its daily news site, Public Health Newswire. The series will share an insider's perspective on public health philanthropy, and provide a variety of helpful tips and insights to readers, including experience-based advice on working with foundations/donors, and how to raise money for public health initiatives.
We invite you to join with us as we work with APHA to improve and strengthen the health of our public. Feel free to connect with me, or if you have an interest in participating in the Public Health Newswire Q&A series, please contact Torrey Wasserman, APHA Development Manager, at Torrey.Wasserman@apha.org or 202-777-2486. 
~ Claudia Baier, MPH, Senior Program Officer, VNA Foundation
* Illinois public health trained program officers are Nanette Silva from Community Memorial Foundation, Clarita Santos from Blue Cross and Blue Shield of Illinois, and Kuliva Wilburn from The Chicago Community Trust.