We're Celebrating #NationalLibaryWeek!
Forefront's library has a wealth of resources on nonprofits, grants, philanthropy, reports, and much, much more. Our staff of librarians not only curate, cull, and culativate our collection, but they assist both our Members and members of the public with their research and navigation needs. 
In honor of National Library Workers Day, we're sharing a interview with our newest librarians to get to know the women behind the card catalogue!
Meet Forefront's Librarians
Sarah Rice and Zoe Magierek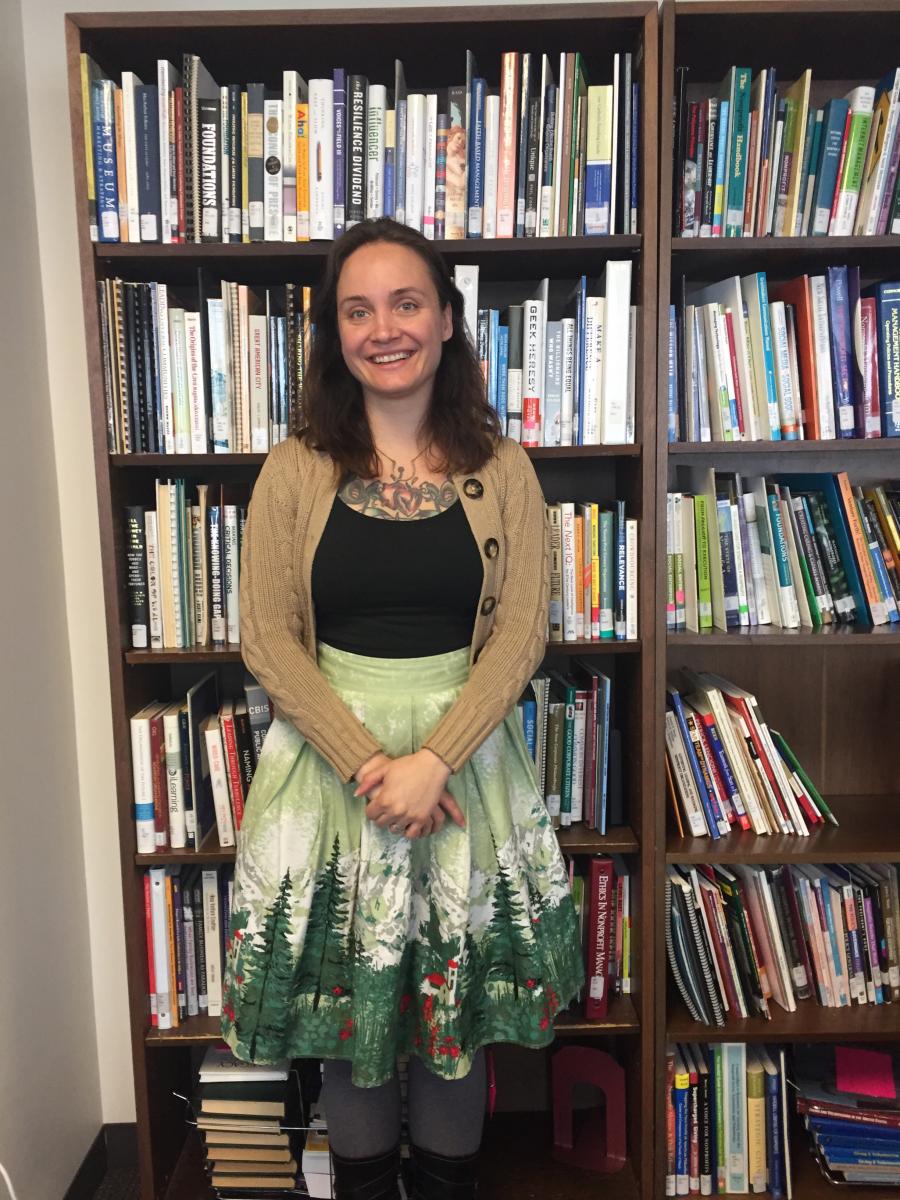 What inspired you to pursue a career in Library Sciences? 
Sarah: I have been an avid reader my whole life.  I also love learning new things and helping other people find answers.  I originally went to college to be a teacher but decided that I would rather be in a field where the focus is on lifelong learning and helping people of all ages solve their information needs and gain new skills.  Also, there's nothing better than the look on someone's face when you can tell them that you have exactly the answer they were looking for.
Zoe: I have always loved books and research more than anything. I finally went to a library school orientation and all the librarians that got up to speak were so in love with the field and their job. I still have never heard as many people speak as passionately about a career path.  
What do you find most exciting about the future of library and information work? 
Sarah: The expanding ability to preserve and share all kinds of information with people around the globe as well as the resulting discussions about access and what information to prioritize.  We now have the ability to archive the experience of everyday people in all walks of life, something history has never had access to before.  But space, even digital space, isn't infinite so what do we consider the most important to save?  How do we ensure that often marginalized voices are heard and saved for future generations?  And even though preservation has never been better formats still become obsolete.  What happens to archives that were saved to discs that computers no longer play and no one had the staff or time to continuously update?  What will happen to books and images digitized to formats that are no longer supported?  Do we still, in several centuries time, look back and wonder how people lived because the records are lost?  Libraries, museums, and archives are integral to shaping the story of the world that will be told. 
Zoe: Bringing people the information they need! I see librarians as conduits and pathways of specialized and targeted information. I think of libraries as places of growth and serendipity and people need that maybe now more than ever.
What's the first request from a patron that you received today? 
Sarah: A request for a list of foundations that support journalism as well as racial and social justice.
Zoe: Wealth reports from ResearchPoint.
Name one thing we didn't know about you.
Sarah: I used to play cello.
Zoe: I LOVE Kung Fu movies.
What do you do when you're not working at Forefront Library? 
Sarah: Read, volunteer at an animal shelter, explore the city, hang out with my partner, and play video games.
Zoe: I like to go to tiki bars and natural history museums, antiquing, try new foods and be outside! I have MANY pets so I am usually doing something animal related as well.
What's your favorite flavor of Skittle? 
Sarah: Red
Zoe: Grape. Grape anything is always my favorite candy flavor.
If you were on an island and could only bring three things, what would you bring? 
Sarah: A fully loaded Kindle with solar charger, a personal guidebook to the island, and a private jet to leave when I want.  (No one said the three things had to be ones I already owned.)
Zoe: Practical: Sunblock, Hammock, Water filter straw. Fantasy: (assuming electricity)—Twin Peaks DVDS, lemons, all the Harry Potter books