Wednesday, September 14, 2016
On National Voter Registration Day, September 27th, 2016, volunteers and organizers from across the country will unite in a coordinated, one-day effort to register voters before the November elections. This year, Forefront has partnered with Nonprofit VOTE, a national nonprofit, non-partisan group dedicated to promoting civic engagement, to dramatically increase voter registration in Illinois. The goal: to work in conjunction with eight Illinois nonprofits to reach disenfranchised communities whose voices are often underrepresented in our electoral process.
Over the next several weeks, we'll be highlighting the efforts of our Illinois Nonprofit VOTE partners to reach and register members of the communities they serve, and their plans for National Voter Registration Day.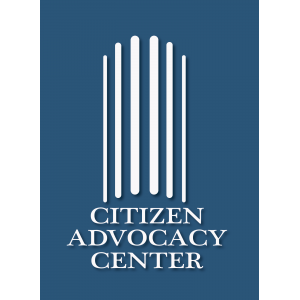 This week we spoke with Maryam Judar from the Citizen Advocacy Center (CAC). CAC is a free, non-partisan legal organization whose community lawyers "protect the public's assets and promote meaningful participation in the democratic process." Located in Elmhurst, Illinois, CAC is open to any and all interested in engaging in or learning more about the democratic process, and seeks to strengthen citizens' capacities for self-governance. They were selected to be one of Forefront's eight state partners for Nonprofit VOTE and National Voter Registration Day.
Why did your organization decide to get involved with Nonprofit VOTE?
The Citizen Advocacy Center decided to get involved with Nonprofit VOTE because our mission of building democracy includes equipping people with civic engagement resources, education, and training to effectively impact and participate in government decisions that affect their daily lives. Voter engagement is integral to this mission. It is the starting and ending point where the public has the ultimate civic power to either support an elected official for being responsive to those they serve, or hold an elected official accountable for lack of responsiveness by ending their tenure. Every year, hundreds of concerned citizens contact our community lawyers for assistance in navigating and resolving community-wide concerns involving government entities. Community members learn firsthand how to flex their civic muscles and use the many tools in their "civic toolbox" to empower themselves to make a difference in their community; this includes accessing government-held information, knowing rights at public meetings, placing initiatives and referenda on the ballot, and the importance of voting to prevent government officials' unchecked  abuse power. Simply put, voter engagement is a natural part of the "democracy building" assistance we provide to community members.
How does a program like Nonprofit VOTE fit within the mission of your organization?
The Citizen Advocacy Center's mission is "to build democracy by strengthening the citizenry's capacities, resources, and institutions for self-governance." We pursue our mission through community lawyering: our lawyers take action in partnership with community members. When community members are invested in identifying and implementing solutions and feel the power of civic engagement, they undergo a civic awakening and better understand the connection between laws and policies at all levels of government—local, regional, state, and federal—and the impact those laws have on the issues they care about. The Nonprofit VOTE program squarely fits within Citizen Advocacy Center's mission to build democracy because it is rooted in increasing and enhancing civic engagement, specifically engagement in the quintessential democratic activity of voting.
Could you tell us about the population you serve and what civic engagement looks like for them?
The Citizen Advocacy Center is located in the western suburbs of Chicago and services the greater Chicagoland area, including the collar counties (Dupage, Kane, Lake, McHenry, and Will Counties). People from all demographics require the skills to access the democratic process, and CAC ensures that laws, policies, and their implementation support this access. We assist any person interested in public participation in the democratic process on issues of public concern ranging from local to statewide issues. The population served by the Citizen Advocacy Center is highly diverse: urban to suburban, low-income to high-income, youth to seniors, homogeneous communities to the racially diverse, and more. People from all demographics are concerned about issues like affordable housing, land use, and government accountability. The people who contact us often have just been inspired to engage in a community-wide issue of public concern that has caught their attention but they are either too intimidated to get involved, are unsure about what steps to take to get their voice heard, how to influence policy makers, or how to engage others make a difference - and they call CAC for assistance.
Why is it important for the demographic you serve to register to vote?
Illinois faces several challenges that require people to hold their elected officials accountable, and there is no better to do that than at the voting booth. The Citizen Advocacy Center's community lawyers provide resources, education, and training to help community members understand the government decision-making process on issues of public concern and how they can impact that decision-making. Registering to vote and voting is crucial to a community member's ability to harness their civic power. It allows them to have a direct say in who represents them on myriad public policy decisions that impact their daily lives— issues including taxing and spending, community health and safety, and community development issues. Everyone in Illinois that is eligible should register to vote and exercise their voting power.  
Overall, how many new voters would you like to register/how many voter pledges would you like to get?
            CAC would love to register as many as 300 voters and obtain twice as many pledges.
On National Voter Registration Day, how many new voters/pledges would you like to get?
On National Voter Registration Day, CAC would like to get as many as 150 new voter registrations, and 300 pledges.  
What will you be doing on September 27/National Voter Registration Day to register voters?
CAC is going to help register students, staff, and faculty at the College of DuPage campus in Glen Ellyn at the Student Resource Center/Student Services Center (425 Fawell Boulevard, Glen Ellyn, Illinois, 60137) from 9AM to 5PM.
What can readers do to get involved/support the effort?
Readers can get involved by encouraging their friends and family to register to vote (or update their voter registration), and by getting them to commit to vote on Election Day or during the early voting period. Another great way to help? Offer rides to and from the polls on Election Day to those that need one! Readers can also support CAC's efforts by volunteering to assist or donating to CAC!
National Voter Registration Day is Tuesday, September 27th. The Presidential Election is Tuesday, November 8th. Are YOU registered to vote? Find out your registration status and more by visiting the Forefront Nonprofit VOTE online headquarters.
Want to get involved? We have volunteer opportunities across the entire state of Illinois and a ton of National Voter Registration Day events you can attend on September 27th. Give us a call (312-327-8912), shoot us an email or drop by the Forefront office (208 South LaSalle Street, Suite 1540, Chicago, Illinois, 60604), and we'll connect you to a volunteer opportunity in your neighborhood and/or event in your neighborhood!
-Emma Olson, Development Associate, Forefront