Thursday, October 8, 2015
"My biggest fear? That we cause irreparable damage to the nonprofit delivery system -- creating long-term problems by our short-term inability to pass a budget."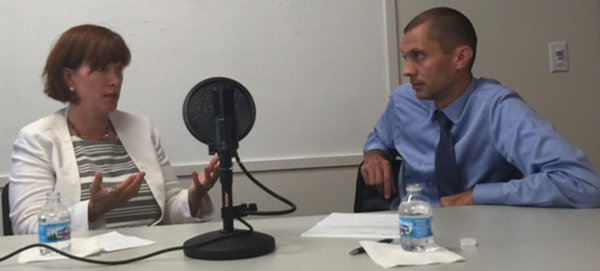 In this episode of Donors Forum Radio, Senator Heather Steans (D-7th) speaks with Doug Schenkelberg, Donors Forum's Vice President of Strategy and Policy, about the Illinois budget crisis.
Hear her two reasons why there hasn't been meaningful action on the budget, why philanthropy can't "fill the gaps," what it will take to get movement, and more.
How to Listen to Donors Forum Radio
>> Click here to stream this episode on Soundcloud.
>> Click here on your mobile device to listen to Donors Forum Radio on iTunes. You can subscribe and have the latest episode download automatically to your device.
We welcome your feedback on this podcast and Donors Forum Radio. If you have an idea for an upcoming podcast or would like to get involved, email me at kmurphy@donorsforum.org.
Thanks for listening!
-- Kathleen Murphy, Communications