"I see the same hope, but sadly, I see the same challenges."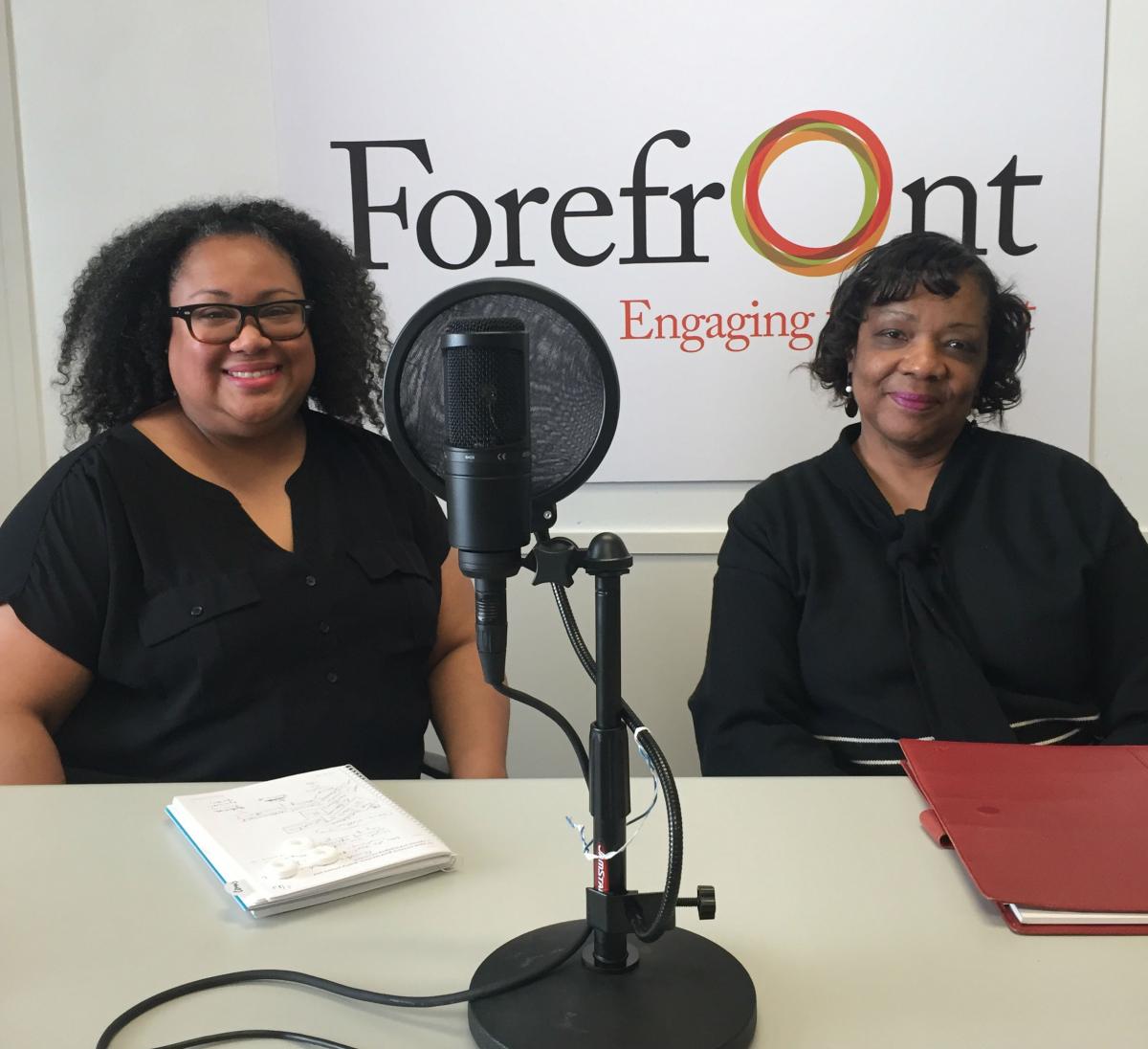 In this episode of Forefront Radio, Delia Coleman, Vice President of Strategy + Policy, (left) has a conversation with Aurie Pennick, a trailblazing leader who has had a long and distinguished career in Chicago's philanthropic and nonprofit community. Aurie directed the city's first domestic violence shelter, worked as a leader in the fair housing movement and is soon-to-be retired from her post as executive director and treasurer of the Field Foundation of Illinois. She was recently awarded Public Narrative's Studs Terkel Uplifting Voices Award.
Aurie and Delia discuss how African Americans can change the landscape of philanthropy and the role of the nonprofit sector in advancing African American concerns in a city like Chicago. 
How to Listen to Forefront Radio
>> Click the orange play below to stream the podcast now.
>> Click here on your mobile device to download + listen to Forefront Radio on your iPhone. You can subscribe and have the latest episode download automatically to your device.
We welcome your feedback on this podcast and Forefront Radio. If you have an idea for an upcoming podcast or would like to get involved, email me at kmurphy@myforefront.org.
Thanks for listening!
— Kathleen Murphy, Director, Communications