Tuesday, February 6, 2018
Creating Community Partnerships with Purpose
Forefront Teams up with Galesburg Community Foundation, Monmouth and Galesburg Chambers of Commerce to Create Local Nonprofit Network
Nonprofits working in Monmouth and Galesburg have joined Forefront as part of the area's new Nonprofit Network, which kicked off last week. Nonprofit Network is a collaboration between the Galesburg Area and Monmouth Area Chambers of Commerce, Galesburg Community Foundation, and Forefront. The Nonprofit Network focuses on strengthening local frontline organizations through leadership, professional development, and collaboration.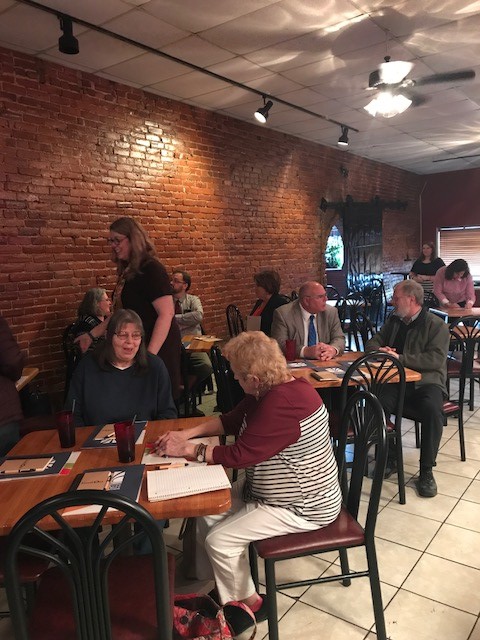 Nonprofit Network participants will receive a collective membership to Forefront, and the Galesburg and Monmouth Area Chambers of Commerce. Staff at participating nonprofits will have the opportunity to attend workshops, access resources, and return to their organizations with tools to keep their missions moving forward. The Nonprofit Network also provides an environment for safe, candid conversations with peers around current pain points and sector innovations.
The kick-off event was held at Galesburg Area Chamber of Commerce on Thursday, January 25th. Participants were led by Kevin Maynard, Executive Director of Orpheum Theatre, and Lucas Wood, Executive Director of Knox-Galesburg Symphony, in a discussion about end of year appeals, the impact of tax reform on nonprofits, board recruitment, and how to represent our communities to our constituencies.
Later that evening, nonprofit professionals got a chance to network at the Cherry Restaurant and Bar in Galesburg. Participants learned about the new Nonprofit Network and the benefits they will receive as new members of both Forefront and the Chambers of Commerce.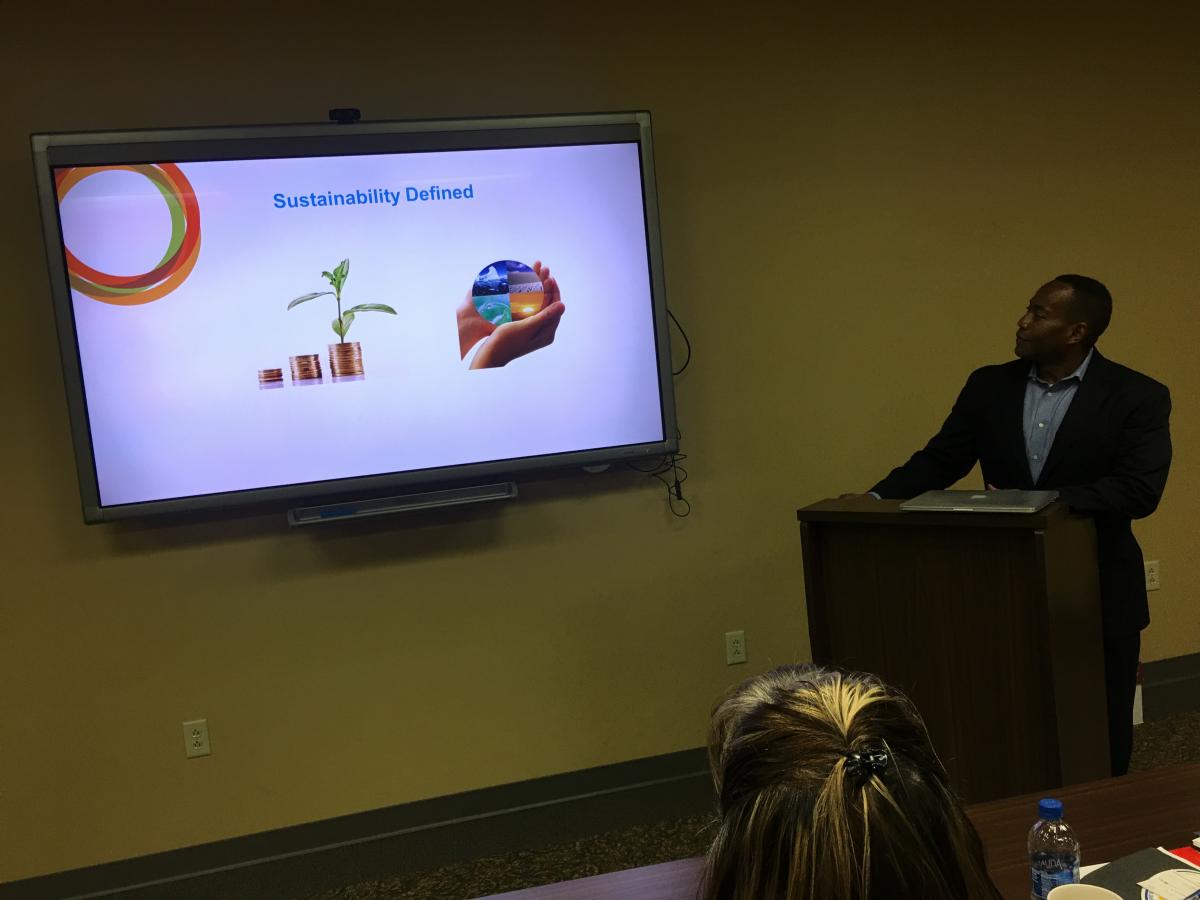 On Wednesday, January 31st, Network participants took part in Nonprofit Financial Management, a Forefront workshop, led by Forefront's Chief Operating Officer, Andreason Brown. Participants received a primer on nonprofit finance and accounting and interpreting financial statements. They learned how to present financial information that reflects the real cost of programming and explored financial and programmatic sustainability as well as the connections between strategic plans, operating plans, and budgets.   
Nonprofit organizations working within Monmouth and Galesburg are invited to join the Nonprofit Network! Increase your capacity, access tools for impact, and connect with peers – all locally!
To earn more about the Nonprofit Network by contacting Sarah Tapscott.
Upcoming Nonprofit Network Events
Wednesday, February 7
Monmouth on the Move
Monmouth Area Chamber of Commerce
12:00-1:00 pm
Barnstormer
1201 W. Broadway, Monmouth
Cost:  $12 (includes lunch)
Tuesday, February 13
Identifying, Qualifying & Cultivating Donors
Forefront Training
11:30 am-1:30 pm (brownbag lunch)
Galesburg Community Foundation
246 E. Main Street, Suite 101, Galesburg
Tuesday, February 13
Monmouth Professionals
Monmouth Area Chamber of Commerce
Fat Tuesday Celebration
5:00 pm
Danny's Tap and Grille
120 S. A Street, Monmouth
Wednesday, February 14
How to Market Your Business to Your Membership (Webinar)
Galesburg Area Chamber of Commerce
1:00-2:00 pm
Cost:  $15
Tuesday, February 20
Board Member 101:  Board Basics
Galesburg Community Foundation
4:30-6:00 pm
246 E. Main Street, Suite 101, Galesburg
Thursday, February 22
Business After Hours - Century 21
Galesburg Area Chamber of Commerce
5:00 pm
782 N. Henderson Street, Galesburg