Wednesday, February 21, 2018
On #ILGive for #GivingTuesday Erie Neighborhood House raised more than nine times the amount they did on #ILGive 2016. We had to know why and how they had such a dramatic increase, so we interviewed Riza Falk, Erie's Associate Director of Marketing and Communications. Riza was kind enough to answer all the questions we had about their #ILGive planning.
Erie Neighborhood House raised nine times what you raised in the previous Giving Tuesday campaign. How did you raise so much more in 2017 than you did in 2016? 
Erie Neighborhood House: I wasn't in the department for #ILGive 2016, but from my understanding, we put the #ILGive logo on some Erie photos and posted them to Facebook, and we sent something out to our mailing list. That brought in $985, which wasn't bad, but this year (2017) we tried a Peer-to-Peer (P2P) campaign and raised over $10,000!
We love that you had such success with your first P2P campaign! How did you start it? Who did you decide to ask to be fundraising champions?
Erie Neighborhood House: We weren't sure how best to do it, so we cast a very wide net. We asked our board, staff, and our volunteers to be our P2P fundraisers.
How did you ask them?
Erie Neighborhood  House: For our board, we did a presentation on P2P at our board retreat, and sent them multiple emails outlining how to participate. Our board seemed very excited about it, but in the end only two or three of them participated. 
For our staff members, we sent an all-staff email and a presentation at an all-staff meeting. We also brought a laptop to the meeting and signed people up on the spot. Our Executive Director asked the five other members of the executive team to participate.
For our volunteers, we announced the P2P opportunity at our TEAM mentoring program, and sent out emails to our 100 or so mentors. Several of our volunteer mentors and our staff were the best fundraisers.
Did they set up their own pages or did you do it for them?
Erie Neighborhood House: I set up some of the pages and sent out detailed instructions for others to do it on their own. I also sat with a couple of people and walked them through the process. 
Did you engage your P2P fundraisers in the days leading up to the campaign?
Erie Neighborhood House: Yes! I had big plans to send out weekly updates and suggestions. That didn't really happen, but I did send out a few emails with instructions and sample messages for fundraisers to use on social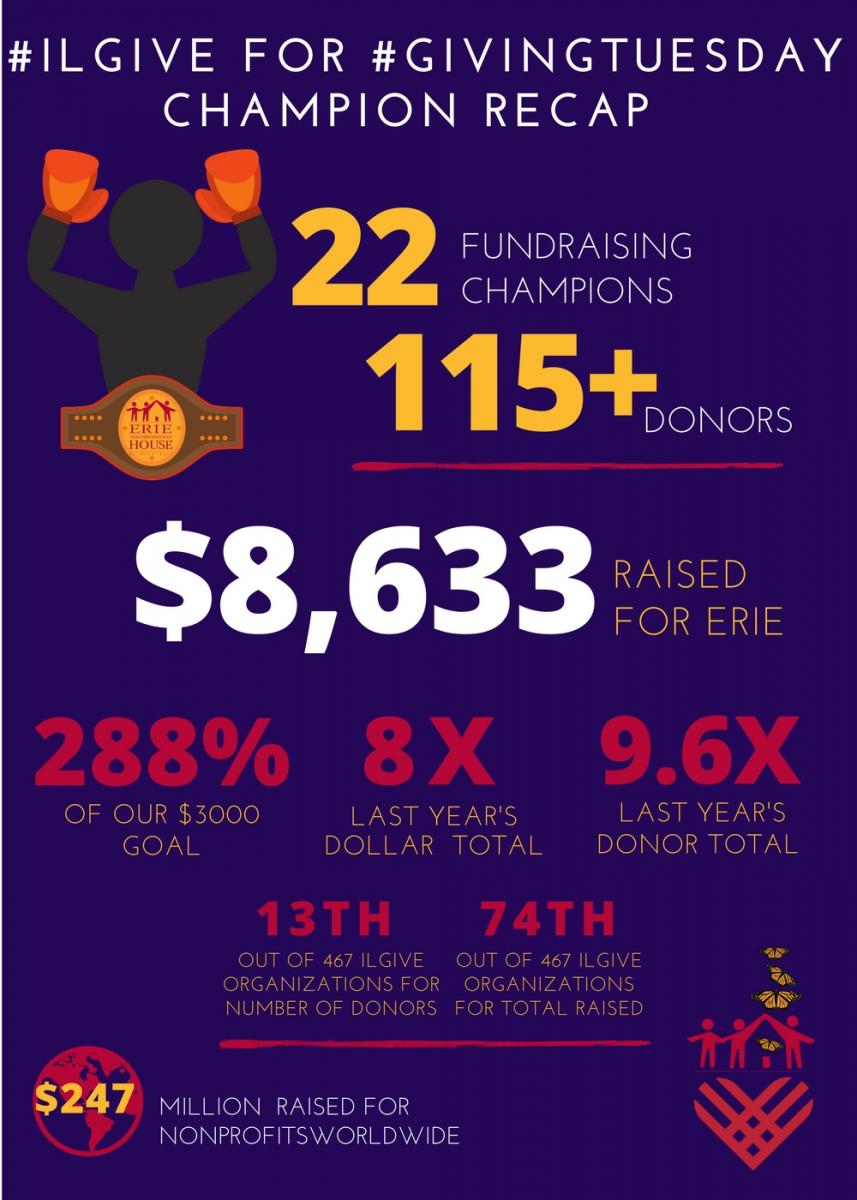 media and emails within their personal networks. I also set up a competition that awarded points for certain things (i.e. posting three times on social media, sending emails, filling out their bios on GiveGab, etc.), so winning wouldn't just be about the amount of money they raised or didn't raise. Only a few people got really into the competition aspect, but they enjoyed it. Our Executive Director also agreed to take a pie in the face from the winner if we reached our monetary goal. 
One of the best things we did was an evening get-together for our staff, volunteers, and other P2P fundraisers on Giving Tuesday. We had food and drinks and laptops available, and we basically hung out for a few hours emailing our friends and posting on social media together. About 10 people came, but it was a great community building event and made everyone who came feel like they made a contribution to our overall success. We also did the pie-ing of our ED that night.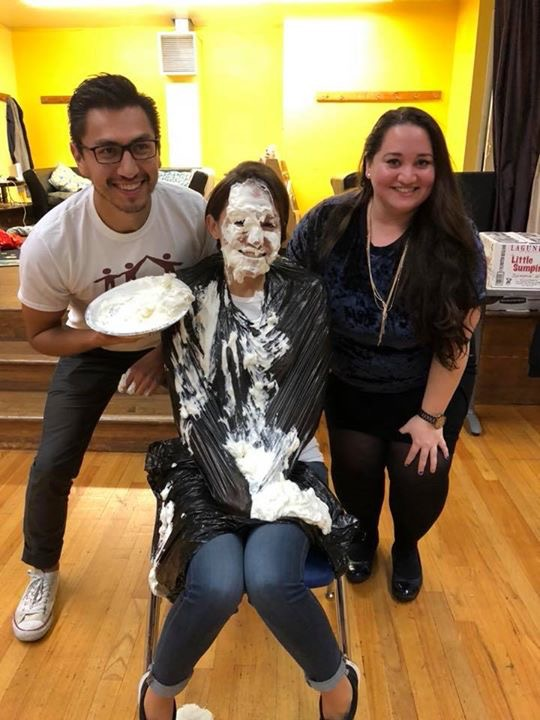 On a scale of 1-10, how hard was it to organize these fundraisers to raise money for Erie Neighborhood House? Was it worth it?
Erie Neighborhood House: Since it was my first time doing anything like this it was definitely a lot of work, but it was definitely worth it. A lot of things fell into place serendipitously, and a number of things didn't work out, but it was a great success and left us in a great position to grow involvement next year.
What advice do you have for nonprofits who want to run P2P campaigns for the upcoming #ILGiveCommunity on May 3, 2018?
Erie Neighborhood House: Attend the Forefront sessions! The workshop with Jamie McDonald from the national Giving Tuesday campaign was super inspiring for me, and the digital strategy session with Caleb Gardner from 18 Coffees and Kathleen Murphy from Forefront was also helpful. Also, set your goal and then aim to crush it! Forefront's Communications Director, Kathleen, gave us that advice to aim for crushing our goal and it was very helpful. We set our goal at something we thought was very realistic ($3,000) and the excitement generated by how heavily we crushed it was priceless. 
Ready to start a peer-to-peer giving campaign for your nonprofit? Test is out during #ILGIveCommunity Day on May 3! Nonprofit registration ends April 12. Register here.