We are thrilled to present a slate of sector leaders, educators, and advisors as featured speakers at our upcoming Annual Conference. 
Speaker Highlights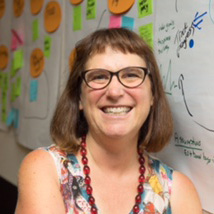 Keynote: Beth Kanter
Beth Kanter has over 35 years working in the nonprofit sector in technology, training, and capacity and has facilitated trainings for nonprofits all over the world. Named one of the most influential women in technology by Fast Company and one of the BusinessWeek's "Voices of Innovation for Social Media," Beth was Visiting Scholar at the David and Lucile Packard Foundation 2009-2013. She currently serves as adjunct professor at Middlebury where she prepares graduate students for their internships at international nonprofits and in how to use online networking tools to advance their careers.
Opening Keynote: Jan Masaoka
Jan Masaoka is the Chief Executive Officer of the California Association of Nonprofits. She is a thought leader on nonprofit organizations with particular emphasis on boards of directors, business planning, and the role of nonprofits in society. At Bridging the Divide, Jan will present fresh ways of looking at programs, earned income, and donations that will be sustainable for your organization. When presented at last year's Stanford Social Innovation Review conference for nonprofit executives, it was the highest rated session.
Asset Mapping: BMe Network
The increasingly volatile climate concerning race, communities, and America's future makes taking no position highly conspicuous and taking the wrong position extremely costly. Adaptive executive leaders and managers in social innovation, philanthropy, and major associations overcome that immobilizing fear by applying an award-winning cognitive frame that engenders understanding, confidence, and inspired constructive action. It's called "Asset-framing." BMe Network's interactive session will engage participants with knowledge from national and global authorities on cognition, racial narrative, social innovation, and engagement.      
Join us in BRIDGING THE DIVIDE this October! Register today.