Donors Forum is now Forefront
November 4, 2015
Rebranding Conveys New, Sharpened Focus of Venerable, Statewide Membership Association
Chicago — Donors Forum has changed its name to Forefront, effective immediately. And, this rebranding includes a new, succinct mission statement that capsulizes its work: Building a vibrant social impact sector for all the people of Illinois.
Forefront is the only statewide association in the U.S. that represents grantmakers, nonprofits, and their advisors, along with their allies.
The culmination of a thorough strategic planning process, the rebranding captures the cutting-edge work the organization and its Members are doing – as the social impact sector – to enhance the lives of everyone in Illinois.
Forefront's work is built on four pillars: Attracting investment to the sector (including ensuring state funding for nonprofit programs, promoting impact investing, and encouraging individual giving); Improving systems and policies (including the streamlining of the state government grants process and encouraging full funding of program delivery); Developing top talent (including leadership development and advancing diversity, equity, and inclusion); and Building the organizational capacity of the sector (including education and training programs, project management, and the collective action of our Members).
"By changing our name to Forefront, we reinforce the fact that our work – and the work of our Members – is leading the way, working with businesses, government, and others to build the social impact sector here in our state," said Eric Weinheimer, Forefront's President and CEO since July 1, 2014. "We will still be doing all the great work we are known for – and more. And, the name Forefront will hold our feet to the fire to ensure our work is leading this movement."
Founded in 1974, the organization's previous brand, Donors Forum, reflected only its original grantmaker Membership. Although nonprofit and advisor Members were added over the years, the name remained the same. Over time, this venerable, well-known and well-respected organization realized that this brand did not fully represent its evolving constituency, nor convey the breadth and critical nature of its work.
The new mission statement captures the simple focus of Forefront's complex work: Building a vibrant social impact sector for all the people of Illinois. "The current fiscal crisis that threatens vital services for the most vulnerable individuals and communities across the state is but one example of our sector's need for a strong, skillful, and dynamic organization with a bold mandate to help each person and every community in Illinois," said Donald A. Cooke, Chair of Forefront's Board and Senior Vice President of Philanthropy at the Robert R. McCormick Foundation. "With our strategic vision, new leadership, and the energized engagement of our Members, Forefront is well positioned to fulfill this mission."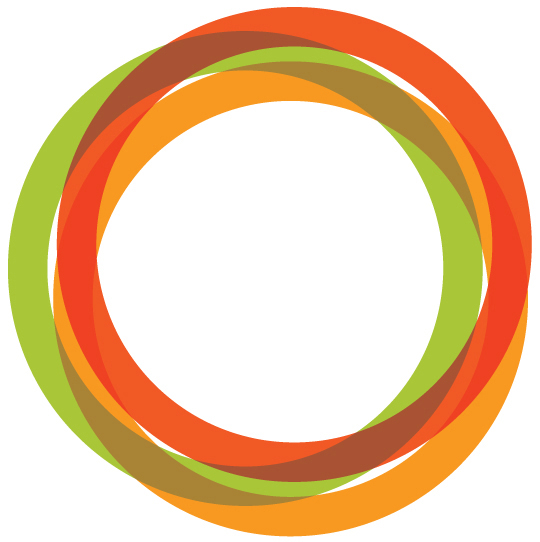 The Forefront logo is characterized by dynamic, multi-colored circles within the name. The circles – and their intersections – represent our current and future Membership as well as the breadth of Forefront's work in building a vibrant social impact sector. The intersecting circles also represent the rich diversity of our state – its people, its geography, and its promise.
Forefront is grateful to the generous sponsors of our Rebranding – including Lead Sponsor Boeing; Launch Event Host Microsoft; and the Chicago Bar Foundation, MB Financial Bank, and the McDougal Family Foundation.
Forefront's Membership is currently 1,100. Our Nonprofit Members work in 26 issue areas in communities across the state. Our Grantmaking Members include private foundations, such as family and independent foundations, public charities, corporations, donor-advised funds, charitable trusts, and individual philanthropists. Our Advisor Members include consultants, attorneys, investment managers, and other professional advisors to grantmakers and nonprofits. We also actively engage social entrepreneurs, impact investors, and B-Corps in our work to spur innovation in the sector.
The website address of Forefront is myforefront.org.
— Marilou Jones, Director of Communications
Want to learn more about our rebrand? In our podcast, we discuss why we decided to rebrand, the strategy and process, as well as how our new brand connects to our mission.