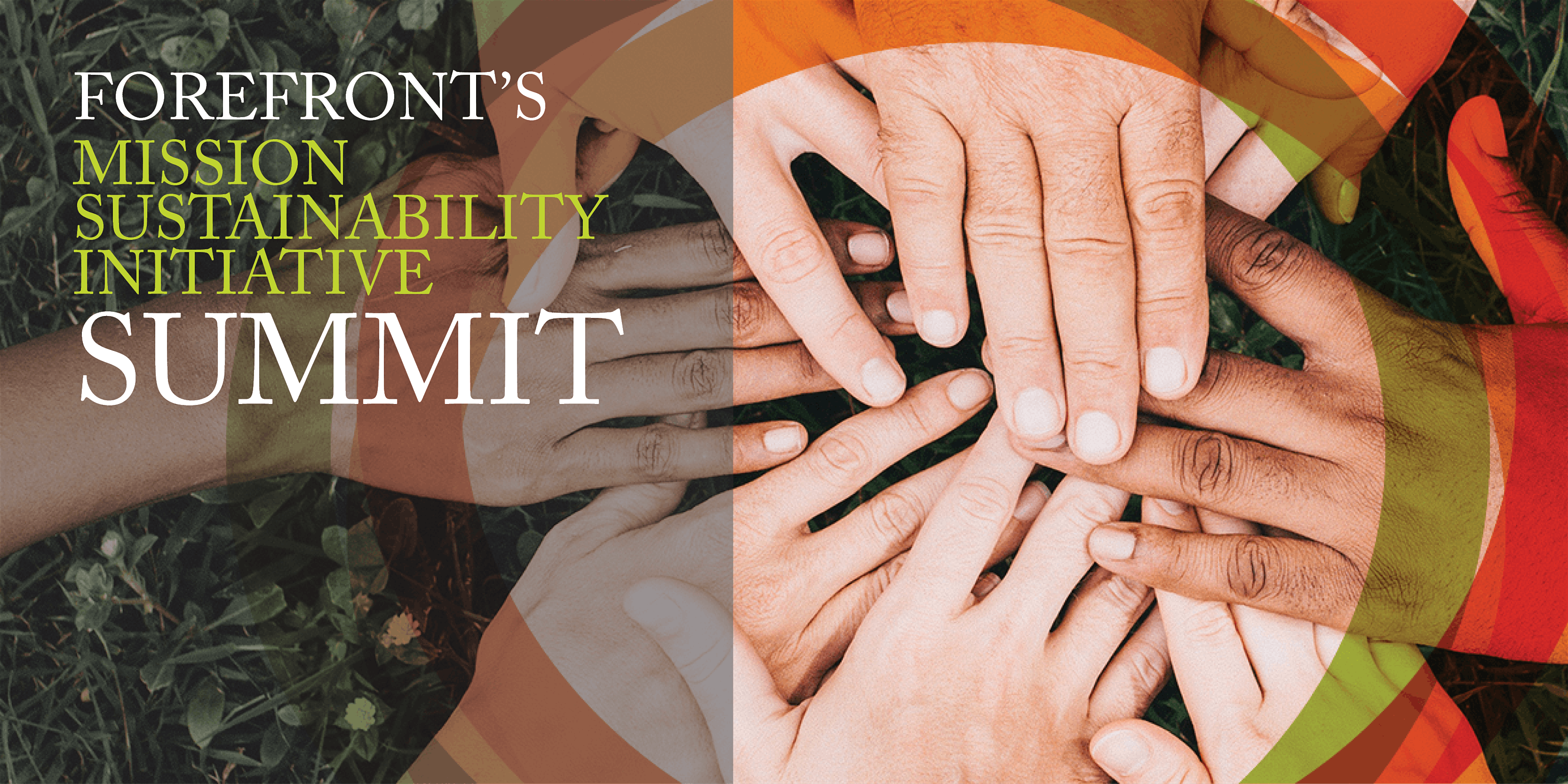 Please join us on March 6 to learn more about the power and impact of strategic partnerships.
Join us for our second Mission Sustainability Initiative (MSI) Summit on March 6 at Malcolm X College. Forefront and nonprofit leaders throughout Chicagoland will convene for a half-day discussion about the opportunities and challenges that emerge while exploring strategic partnerships.
Featuring speakers from across the sector with professional insight on the process, this summit is designed to educate nonprofit professionals, strategic partners, funders, and advisors about the resources available through the MSI, and allow time for leaders to converse, share goals, and offer meaningful networking opportunities.
*Registration has closed for this event.
Location: Malcolm X College, 1900 West Jackson Blvd, Auditorium/Room 1104, Chicago IL 60612
Agenda:
8:00 – 8:45 a.m.: Registration (light breakfast available)
8:45 – 9:00 a.m.: Welcome
9:00 – 9:45 a.m.: Plenary: State of the Sector
9:45 – 11:00 a.m.: Panel: MSI in Practice
11:00 – 11:15 a.m.: BREAK
11:15 a.m. – 12:15 p.m.: Panel: Role of Funders
12:15 – 12:30 p.m.: Closing Remarks
12:30 – 2:00 p.m.: Facilitated Breakouts and lunch (optional)
Photography and video from our programs may be used in our electronic or print promotions, informational material, on our website, or on our social media channels. If you do not wish your image to be used, please let a staff member know. We ask that you support the learning environment of Forefront by refraining from soliciting funds or business during this meeting.