Wednesday, August 3, 2016
Strategic Merger Will Grow the Organization and Scale Its Mission
Editor's note: As part of Forefront's Mission Sustainability Initiative, we're highlighting models of successful partnerships that have put local nonprofits on a strategic path to sustainability and growth. Also, watch your inbox for an invitation to our Nonprofit Sustainability Summit, scheduled for October 20th at Chase Auditorium.  The Summit will offer a unique opportunity for nonprofit leaders to learn about the principles and practices of strategic nonprofit alliances, partnerships, joint ventures, collaboratives, and mergers.  Participants will explore how strategic partnerships have helped nonprofits align their services, strengthen their infrastructure, and scale their missions, even in the face of reduced funding and increased demand. Learn more and register for the Summit here. 
Recently, Naperville CARES and Loaves & Fishes Community Services have merged their organizations to better serve their community. We spoke with Mike Havala, Loaves & Fishes Interim CEO and Chairman of the Board, and Janet Derrick, Vice President of Loaves & Fishes CARES to talk about their strategic restructuring process and what's next for the newly formed organization.
What were the circumstances leading up to the strategic partnership?  
The dialogue began as a result of the "Bridges Out of Poverty" seminars hosted by Naperville CARES in January and October 2015, which offered social service and government agency staff as well as community volunteers new ways to look at poverty and how to work toward more positive service outcomes. Many of the constructs resonated with both organizations, so Loaves & Fishes and Naperville CARES pursued conversations to look at ways they could enhance the collaboration and coordination of community services in an effort to enhance client services.
How did you decide to merge?
Conversations continued for a year and a half and stayed focused on how best to provide more effective services to the community. We put together working groups to discuss an integrated community client database and other program services. Both organizations went through their own strategic planning processes and over time the strengths of each agency were discussed. The leaders of each agency realized that the integration of these strengths would enable a combined agency the ability to provide enhanced services to the community. 
What were your goals at the end of the process?
The number one goal was to streamline program access and provide more comprehensive programs to benefit the individuals we serve and the community.   
What was the process of merging like? How and at what points did you engage your stakeholders?
We received strong board support and approval to first discuss a potential merger and then board approval to begin final agreement discussions and hire legal counsel for each agency. Both agencies felt confidentiality was a major priority since each agency was well-known in the community and both program and fundraising activities needed to continue without interruptions. Staff was informed about discussions but were not involved with terms of agreement. Most of the agreement details and terms were handled by the leaders of each agency and then discussed with their respective merger teams and legal counsel. Some funders (who signed confidentiality agreements) were informed during agreement discussions because of either pending or signed contracts for funding that would occur in the next fiscal year. When the agreement was approved by both boards, then long-term donors, past board members and other key stakeholders were informed about the merger before it was made public.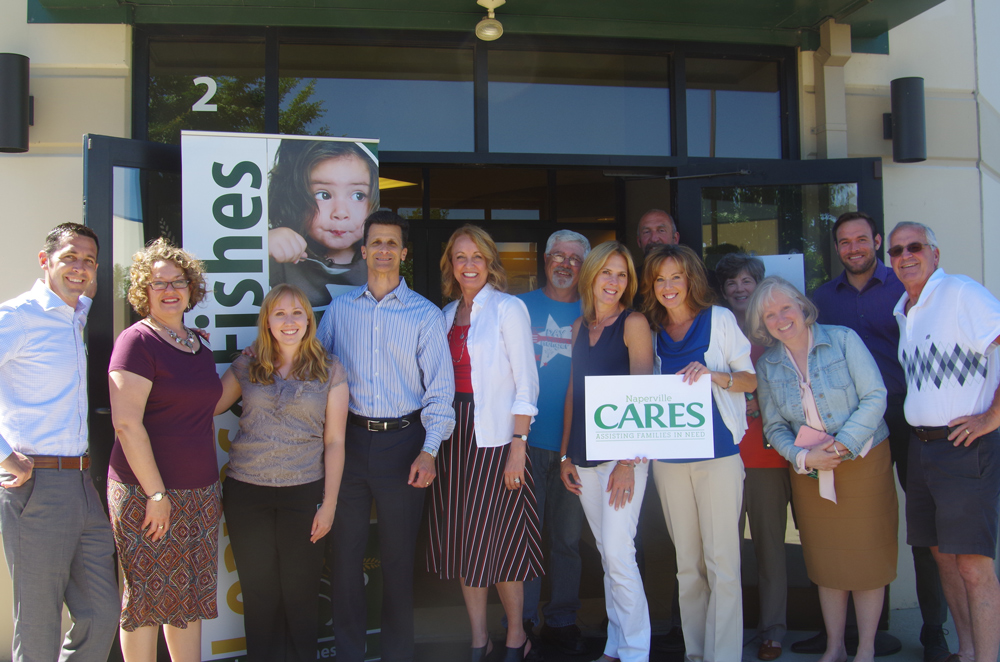 How will you measure effectiveness of combining your organizations?
We will measure effectiveness by being able to meet the aspirations and goals of the "Serve to Solve" 2016-2018 strategic plan which includes two aspirations for the non-food programs of Loaves & Fishes in addition to providing healthy, diverse food choices. Those additional goals are for the engagement of volunteers and for developing a culture of philanthropy to address client needs. For the full strategic plan, you can visit our website.
What kind of impact do you expect to see for your community?
We expect to streamline community access to programs, continue to improve access to services through either agency-directed programs or improved community partnerships, and work with community partners to determine gaps in area services.
Do you have any advice for nonprofits thinking about strategic restructuring?
Stay focused on program services and how they will be improved by the integration of the organizations.
If you have a board member with true strategic planning experience, work with that person to lay out the case for a merger. Discuss all the pros and cons up front and get board approval to begin conversations with the prospective agency partner.
Tap members of your leadership team or board with M&A experience to help understand the related issues involved with merging two organizations.
Get the board to agree that either the Executive Committee or a "merger team" has the authority to develop a final agreement that will be presented to the board. Have key individuals on the team, but try to keep it a manageable size.
Hire good legal counsel that will help the negotiations stay on task. Counsel with previous not-for-profit experience, particularly with a merger, is a bonus.
Discussions regarding the agreement should be held between the leaders of the agencies and then brought back to their teams and legal counsel for clarification and approval. 
Keep discussions confidential and if it is necessary to discuss with individuals outside the agency, have them sign a confidentiality agreement. Agencies need to continue to fundraise and provide program services. You do not want to be responsible for creating any doubts in the community.